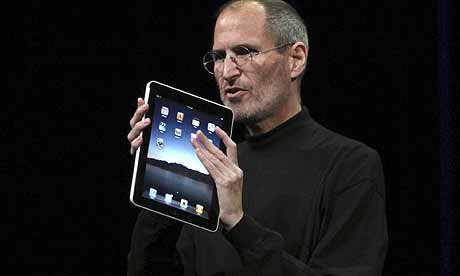 The iPad is the newest tech hit on the market, and it is a larger tablet that allows you to conveniently read books because of the roomy screen. Basically, you can start out by thinking of an iPod touch with a screen that is 10 inches. This makes it much easier on the eyes to play games, read downloadable books, and look at pictures. It also has a beautifully sleek design, and did I mention the large screen?
It seems that this device has nice high def power, so you will see everything with much more clarity, including three hours of continuous HD playback after charging the battery. If you are someone who is into e-books and EMagazines, then you're absolutely going to love the use of this device because it will allow you to download an EMagazine Reader to see everything in colorful animation. This is the way of the future, and now you have the ability to see all of the fullness in life that you would normally find on your computer screen in a smaller form that you can take with you anywhere. My only concern is the need for an
iPad repair service
because it seems that the big screen could break easily!
by Elle